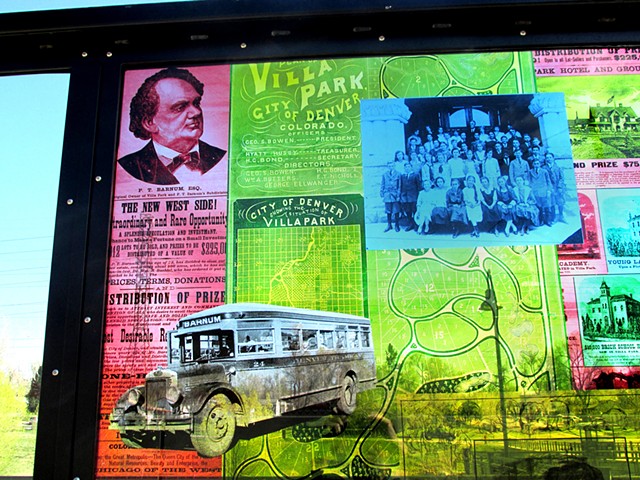 Knox single windscreen, detail with P. T. Barnum, the Villa Park neighborhood, and other historic local material.

2014
Text from North Denver Villa Park Telephone, serving North Denver, Villa Park and the West Side. Sept. 15, 1883. Photo of P.T. Barnum at top left. Denver Public Library
Students at Cheltenham School, West Colfax and Irving Street, 1917. Courtesy of the Beck Archives, Special Collections, University Libraries, University of Denver
Photo, Barnum bus, Denver Tramway. Circa 1920. Denver Public Library.