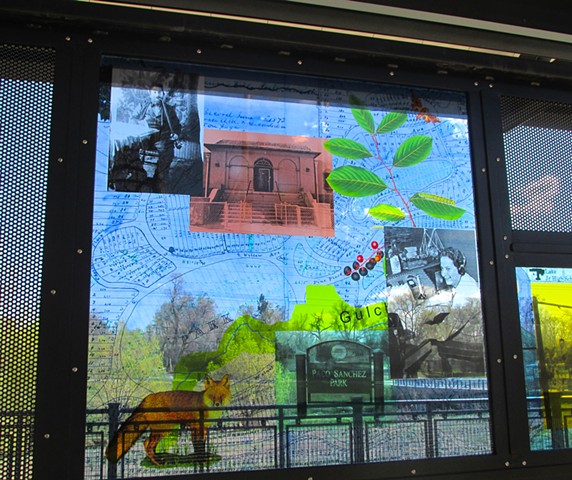 Knox, detail with Paco Sanchez, Hispanic reform activist and radio broadcaster. Shul Baer Milstein, a leader in early Congregation Zera Abraham and agricultural movement of 1880s.

2014
Photos of Shul Baer Milstein and Congregation Zera Abraham, both from Beck Archives, Special Collections, University of Denver.
Photo of Paco Sanchez at KTLN radio. 1953. David C. Snyder/ Denver Post File Photo.
Photo of sign, Daniel Salazar
Fox drawing by Roger Hall. Plant is chokecherry, from Peter Raven Library at Missouri Botanical Garden.